AIM's David Solis Obtains SMT Process Engineer Certification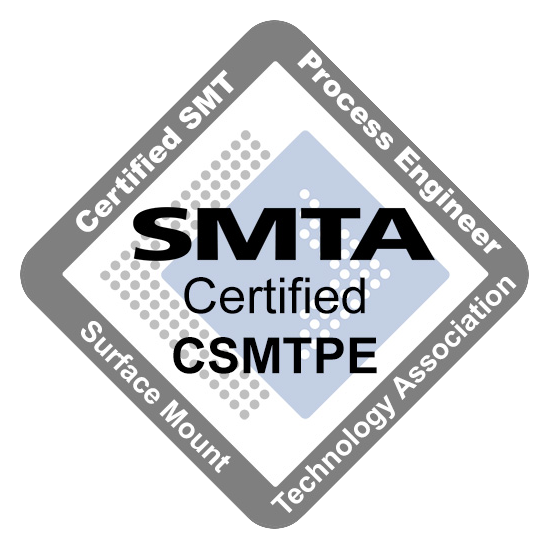 Cd. Juárez, Chihuahua, Mexico – AIM Solder, a leading global manufacturer of solder assembly materials for the electronics industry, is pleased to announce that David Solis, Technical Support Engineer – has successfully completed the SMT Processes Certification program, and is now recognized as a Certified SMT Process Engineer (CSMTPE).
The SMTA Certification Program is a three-day classroom seminar, intended for experienced SMT Process and Manufacturing Engineers, where multiple SMT manufacturing process topics are reviewed and discussed in preparation for the final examination. The program concludes with a challenging day-long open book test that requires both written answers and calculations, with the intent to enable the attendee to establish competitive credentials, as certified by the SMTA. David is now part of an exclusive group of 500 CSMTPE earned by professionals in 10 countries worldwide.
"We are proud of David's achievements and delighted to have him on our global technical support team," said Carlos Tafoya, AIM's Technical Support Director. "We are confident that David will continue to contribute to the success of our team by sharing his knowledge with our staff and customers."
About AIM
Headquartered in Montreal, Canada, AIM Solder is a leading global manufacturer of assembly materials for the electronics industry with manufacturing, distribution and support facilities located throughout the world. AIM produces advanced solder products such as solder paste, liquid flux, cored wire, bar solder, epoxies, lead-free and halogen-free solder products, and specialty alloys such as indium and gold for a broad range of industries. A recipient of many prestigious SMT industry awards, AIM is strongly committed to innovative research and development of product and process improvement as well as providing customers with superior technical support, service and training. For more information about AIM, visit www.aimsolder.com.