Spartronics Publishes White Paper on Reliability in the Cleaning Process in Contract Manufacturing
Spartronics has posted a white paper entitled "Reliability in the Cleaning Process in Contract Manufacturing: Cleaning and No-Clean Process Control using the SIR Test Method and Electrical Twin." 
Reliability in the cleaning process in contract manufacturing is crucial for successful completion of a complex electromechanical device for commercial aerospace and defense. Recently, Spartronics Engineering Supervisor, Rich Brooks, co-authored a white paper alongside peers in the field where he went into depth on the importance of process control using the SIR Test Method and Electrical Twin tests. Here, he compares the two testing methods and describes the benefits and uses of each.
The paper details the corrosion risk factors of PCB components, experimental process control, experimental design, and the results of each testing methodology.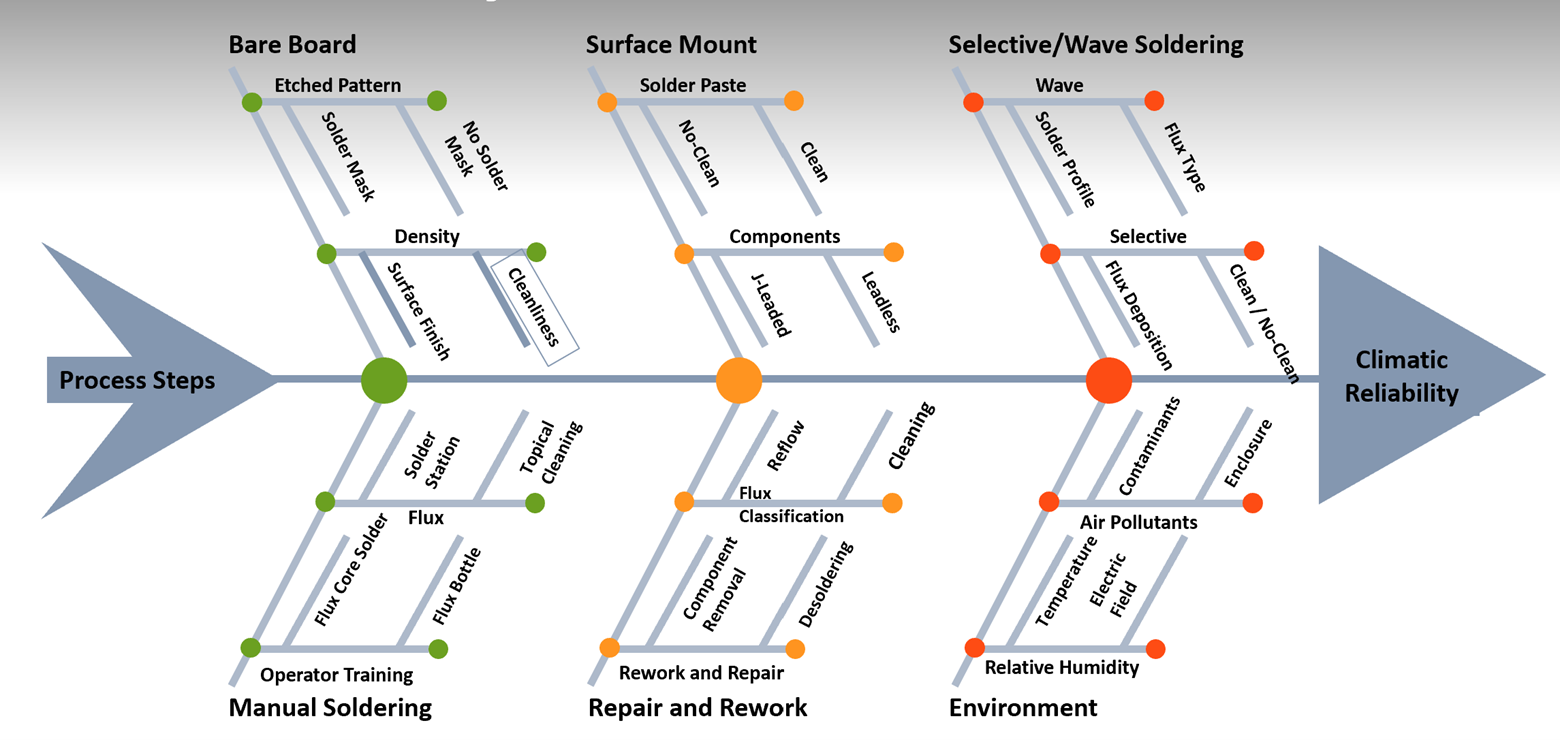 Process control steps for implementing SPC in electronics manufacturing operations to control acceptable flux levels and other residues.
"Cleanliness of materials, components, and manufacturing processes are integrated together as the overall PCBA contamination level is determined by each step in the process. Complex components, such as integrated circuit packaging, leadless, and bottom terminated components trap contamination within the component's interior. Secondary processes that include wave/selective soldering, manual soldering, and topical cleaning can spread contamination to neighboring components. Controlling the process for acceptable levels of flux and process contamination improves reliability."
"Miniaturization of electronics means smaller PCB layouts, smaller components, lower standoffs, and multiple PCB layers. Contamination risks are not uniform across the assembly. Localized contamination is more likely to cause a failure than the risk based on the average overall contamination level found on the PCB. Each of these factors contributes to the overall cleanliness due to the difficulty associated with the required cleaning steps." (Brooks, Bixenman, & McMeen, 2022)
Brooks and his team take a deep dive into this white paper and outline the entire testing process of both testing methodologies. Click here to download to read the complete white paper.
About the Author
Rich Brooks received his Bachelor of Science degrees in Chemistry and Chemical Engineering and has been in the electronics industry for over 30 years. His first role was with Motorola's Advanced Manufacturing Technology group, where he spent 14 years. After Motorola, he joined the Indium Corporation of America as the Global Technical Manager for nine years. His most recent positions have been with the Jabil Design Technology and Spartronics Manufacturing teams. Rich's area of expertise is Printed Circuit Board (PCB) manufacturing, assembly, and soldering materials technology.