An Insider's Look at Why Automotive Manufacturers Are Nearshoring to Mexico
For decades, nearshoring to Mexico has been integral for automotive manufacturers. Global brands including Ford, GM, and Volkswagen have relied on Mexico manufacturing to meet the market's growing demand. Now, as the era of electric vehicle (EV) technology arrives, so does the increase in foreign production, showing once again how Mexico is adaptable to change and a competitive advantage for operators.
Expansion of New EV Facilities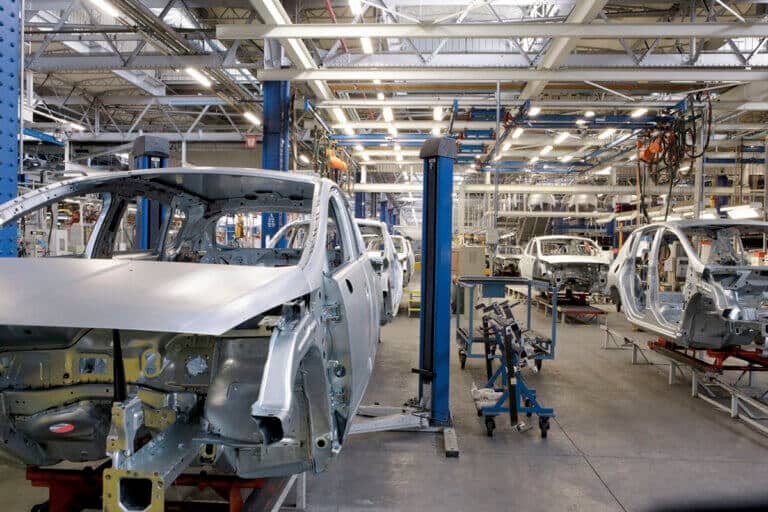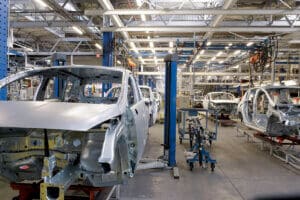 With many key automotive suppliers already available, it makes sense for manufacturers to continue growing their presence in Mexico. EV production is on the rise and is continuing to develop. Tesla and GM recently announced new EV automotive facilities, in Monterrey and Coahuila, respectively, with other major manufacturers likely to follow suit.
Additionally, with California's push to have all EVs on the road by 2030, having the support of nearshore manufacturing will help to accomplish this goal. Though these prominent brands are too large to benefit from shelter services, their suppliers can still take advantage of what a shelter offers to support this growth.
Search for Portfolio Diversification
Since the pandemic, many manufacturers have been cautious about continuing operations in China. However, rather than making a complete switch, some are seeking the idea of "China Plus One" as they plan for the future. China Plus One refers to foreign manufacturers who wish to maintain China production but diversify their portfolio with another provider. With the U.S. being a dominant target market, nearshoring to Mexico is a smart addition.
Industrial Talent and Free Trade Incentives
There's also a greater availability of industrial talent when manufacturing in Mexico. The labor shortage in the U.S. and China has taken a toll on operational leaders, leaving many manufacturing roles left unfilled. Meanwhile, Mexico continues to invest in technical education and training and graduates over 110,000 engineers every year.
Furthermore, incentives through the USMCA regarding automotive content makes it favorable for U.S. manufacturers to operate in Mexico. USMCA provisions require at least 70% of a producer's steel and aluminum purchases be of North American origin. And it expands regional value content requirements to 75%. This complements the trend toward building a North American production block for a more integrated economy among the three countries.
Shelter Model Capabilities Support Continual Growth
The shelter model is ideal for Mexico manufacturing which involves low-volume, high-mix products, such as automobiles. It provides several competitive advantages to help businesses grow. Specifically, favorable logistics, lower labor and transportation costs, and minimized risk and exposure are among the many reasons why foreign operators continue to choose this route
Mexico shelter services cover all administrative tasks, while allowing manufacturers to maintain complete control over production. These include HR, accounting, trade operations, and legal compliance. And with a quick start up time of three to four months, the help of a shelter makes it easier for those nearshoring to Mexico.