AIM Appoints New Manufacturers' Representative for Brazil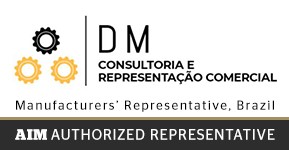 Manaus, Brazil ― AIM Solder, a leading global manufacturer of solder assembly materials for the electronics industry, is pleased to announce the signing of DM Consultoria e Representação Comercial as a new representative for its complete line of solder assembly materials.
DM Consultoria e Representação Comercial provides customers with high quality solutions for production, production processes and maintenance centered on reliability. Daniel Souza will be the primary contact for AIM customers in Brazil. Daniel, a Process Engineering Specialist, has more than 20 years' experience with application and sales support for SMT and PTH processes and extensive experience in new product introduction on SMT production lines.
For sales support or for more information about DM Consultoria e Representação Comercial, please contact Daniel Souza via email at comercial.dmconsultoria@gmail.com.