Why Mexico Has Gained Favor as a Manufacturing Solution Over China
For decades, China has been a hub of manufacturing activity for the U.S. and other foreign operators due to the low cost of labor and production combined with a speedy, high output. However, these benefits have dwindled in recent years due to concurrent economic events.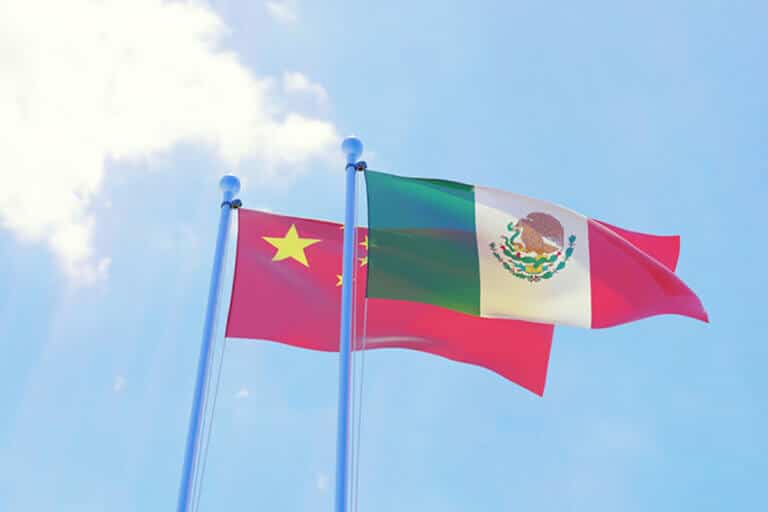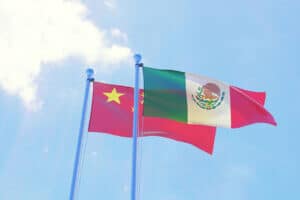 The trade war between the U.S. and China caused many manufacturers to rethink their strategies to better regulate their export costs. Then, the effects of supply chain disruptions due to the pandemic also left many U.S. and other foreign companies looking elsewhere to secure their operations. And, though once known for its cheap labor, labor rates in China have risen over time, while industrial worker availability has declined.
Due to these events and an uncertain outlook of trade with China, today's manufacturers are considering the allure of Mexico manufacturing solutions instead. Mexico offers a beneficial alternative due to favorable trade provisions under the USMCA, as well as advantages China can't compete with. In this new era of manufacturing, many U.S. companies want to reposition their operations closer to home and take advantage of what Mexico manufacturing has to offer.
Labor and Logistical Cost Savings
While China labor rates are comparatively lower than the U.S., Mexico labor rates are approximately 30% lower than China. Though exact labor costs are determined by project type and job level, U.S. manufacturers can expect the cost of labor in Mexico to deliver significant savings. Additionally, there's continuous industrial labor availability for all types of manufacturing positions. Whereas, there's been a lag in the U.S. workforce, specifically for those with technical skills.
Meanwhile, Mexico also offers a unique advantage under its IMMEX maquiladora program. Qualified foreign manufacturers are exempt from the 16% value-added tax on all temporarily imported goods, materials, and equipment used for manufacturing. Plus, when working with a shelter company like IVEMSA, these tax savings begin on day one versus the weeks or months it can take for registration approval.
Competitive Location and Solid Infrastructure
One of the immediate advantages Mexico has over China is location. The close proximity between the U.S. and Mexico results in less expensive transportation costs and faster delivery times to North American customers. Whereas, overseas shipping delays from China due to the pandemic backed up U.S. production, throwing the supply chain in a frenzy.
With today's market demanding fast, convenient delivery, it positions those manufacturing in Mexico at an advantage to maintain customer satisfaction. Additionally, U.S. manufacturers waiting for components being produced in Mexico can uphold production timelines thanks to a secure supply chain. Lastly, similar or same time zones allow business leaders to take part in operations during normal business hours and easily plan site visits to maintain quality assurance.
Shelter Partnerships Aid in Manufacturing Expansion
In addition to the IMMEX maquiladora program, U.S. and other foreign manufacturers have the advantage of working with a shelter partner. A shelter handles all administrative responsibilities necessary to get an operation up and running. This includes everything from HR and recruiting to taxes, accounting, and customs compliance.
This built-in team saves companies time, costs, and resources to start production, which typically cuts the startup timeline in half compared to operating as a standalone entity. Furthermore, a shelter company also maintains all certifications and permits required to do business in Mexico, including registration under the IMMEX maquiladora program.
Though plenty of manufacturers still operate in China, it's not the powerhouse it once was, and Mexico is starting to emerge as the more favorable option. Whether you want to move your operations altogether or diversify your portfolio, we can help.