Benchmark Celebrates Grand Opening of New Precision Technologies Facility in Mesa, Arizona
The new Precision Technologies facility in Mesa was purpose-built to serve the semiconductor capital equipment industry while also supporting other high-technology sectors. It significantly expands upon the existing cleanroom capacity across the Precision Technologies group with additional opportunities for the vertical integration of key systems, including unique metal joining applications (such as TIG welding and electron beam welding, precision cleaning and other chemical finishes).
With this facility, we also continue to add to our extensive U.S. electronics manufacturing footprint with major production facilities in California, Minnesota, Alabama, New Hampshire, and Arizona. In addition to our global headquarters in Tempe, we now boast three manufacturing facilities in the valley, including Phoenix, Tempe, and now Mesa.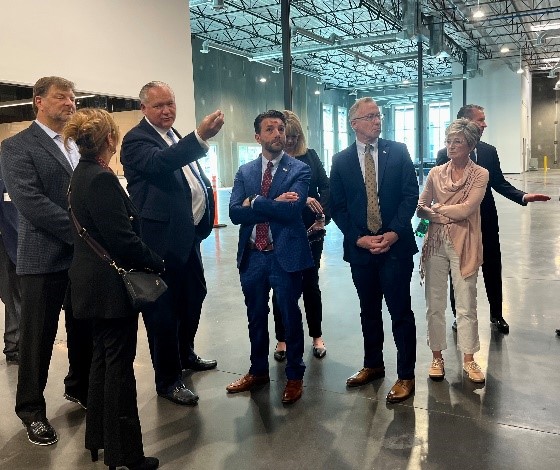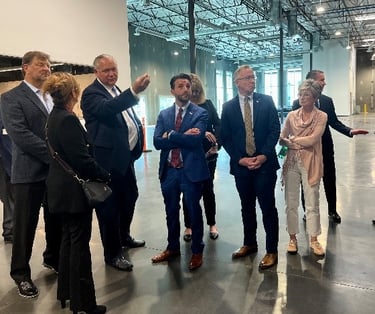 To support this facility and continue to build upon our capabilities, we are investing roughly $20 million into Mesa (and our Tempe facilities) in addition to hiring 100 people as we ramp up with customers. The new Mesa facility allows for more vertically integrated production processes here in Arizona. Tempe will be the first stop for many customers' products (as well as a site for a host of additional capabilities) before being transferred to Mesa for final assembly and shipment.
During the ceremony, our President and CEO Jeff Benck addressed the crowd and shared his excitement for expanding Benchmark's capabilities across semiconductor capital equipment, aerospace and defense, medical, industrial, and more. He specifically called out the site's ability to support the rapidly growing semiconductor industry in the state.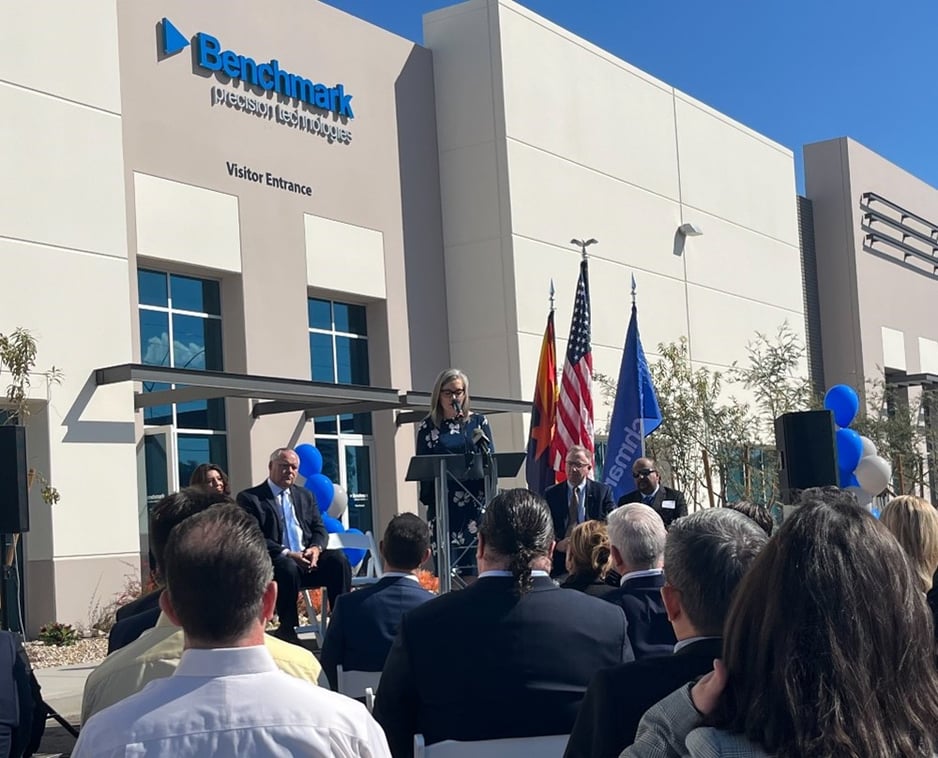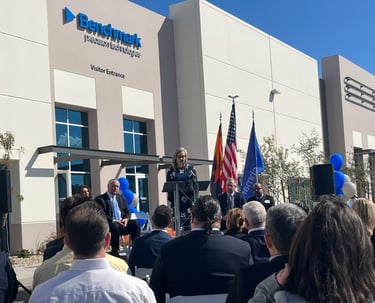 It was an honor to have so many people critical to our expansion throughout Arizona celebrating with us, including some of our key customers at the facility, such as Applied Materials. We would not have achieved so much in the state of Arizona and across the globe without the support of many legislators, technology community leaders, and customers. It was wonderful to have Congressman Greg Stanton, a strong supporter of U.S. technology investment whose district includes both the new Mesa site and Benchmark's Global Headquarters, speak to how our Mesa expansion is part of the broader growth of the U.S. high-tech manufacturing ecosystem. We'd also like to give a special thanks to the Honorable Katie Hobbs, who also spoke at our event, making Benchmark her first official ribbon-cutting ceremony as Governor of Arizona.
Benchmark continues to grow our capabilities, and we're excited about what the next few years will bring. For those unable to celebrate with us, we encourage you to read our press release announcing the grand opening.