Averna Announces New Release for Jupiter 310 Design Verification System 
Averna now integrates DOCSIS 3.1 Acceptance Test Plan for the PHYs Test Cases into the Jupiter 310.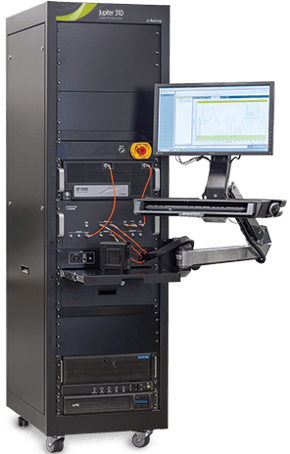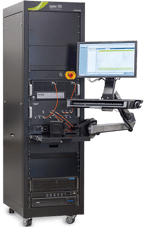 Montreal, Canada– Averna, a Test & Quality Solutions provider, announced today a new release for the Jupiter 310 Design Verification System.
Averna's Jupiter 310 Design Verification System is the industry standard for automated DOCSIS3.1 physical (PHY) layer pre-certification testing. It provides the most comprehensive test coverage with accurate results on the market for DOCSIS 3.1 devices – it is the only solution offering 100% coverage for all ATP-PHYs with mixed-mode test points.
"With this release, we are now covering all PHYs Test Cases, including PHY-31 and PHY-39, which makes our Jupiter 310 the most complete automated test and certification solution for DOCSIS3.1 in the industry. Also, the addition of the Stand-by mode, besides multi-functional dashboard, turns Jupiter 310 into a powerful troubleshooting tool, which can assist CM design test engineers to quickly validate their device and better understand the nature of failures." says Jean-Lévy Beaudoin, VP of Platforms and Innovation.
The Jupiter 310 includes a Vector Signal generator (VSG) to generate impairments and a multi-functional dashboard consisting of Vector Signal Analyzer (VSA), MIB browser and RF interface unit control, making Cable Modem (CM) debugging easier.
Jupiter 310 – Release 2.0.0 New Features
New procedure and feature:

PHY-39 P2.1: Upstream – Cable Modem Timing and Synchronization (Timing stability)

Stand-by mode

Improvement:

All master test plans are now updated based on CM-TP-PHYv3.1-ATP-I01-181218

Includes fixes to bugs reported in previous releases
To learn more about the Jupiter 310, visit our website or download the product brochure.
About Averna 
As a global Test & Quality Solution leader, Averna partners with product designers, developers and OEMs to help them achieve higher product quality, accelerate time to market and protect their brands. Founded in 1999, Averna offers specialized expertise and innovative test, vision inspection, precision assembly and automated solutions that deliver substantial technical, financial and market benefits for clients in the aerospace, automotive, consumer, defense, life sciences, semiconductor, telecom and other industries. Averna has offices around the world, numerous industry certifications such as ITAR registration, and is partnered with National Instruments, PTC, Keysight Technologies and JOT Automation. www.averna.com